As a client of The HR Team for 7 years, the top rate service and attention to detail that they have provided to us are exemplary. We know that the advice we receive will be thorough, up to date and delivered with the highest professionalism. The option for our museum to be able to tap into the expertise of what The HR Team offers, yet use it on an a la carte basis, has made such a difference. It has been cost effective, entrepreneurial, and allowed us to continue to grow and utilize the multitude of resources all with the assurance that we are in terrific hands.
Bryn Parchman
President & CEO, Port Discovery Children's Museum
"The HR Team has been a trusted partner for Plano-Coudon for many years now. They have helped us to document our HR processes, provide professional HR services to our employees and grow the sophistication of our HR program to match the continued growth of our company. We view the HR Team as an extension of our company and look forward to our continued relationship."
Ryan Coudon
Owner & Founder, Plano-Coudon Construction
"We hired Karen a few years ago to be a key HR resource for Avalon. She has put in place organizational systems, standard operating procedures, and is an ongoing resource on all HR issues for our Director of HR and the Executive Management team. From insurance and health care to hiring and staff management, Karen is extremely knowledgeable and a tremendous resource."
Allison Porter
President and Owner, Avalon Consulting Group
"Karen is the point person for our outsourced HR function and has served us in this capacity for 5+ years. Her work is very high quality, she has a great personality and the results have been outstanding."
Jesse Gardner
Chief Financial Officer, Kelson Energy, Inc.
"The HR Team provides valuable expertise in all aspects of human resources—recruitment and hiring, policy development, and benefits administration. Their guidance in restructuring Reading Is Fundamental's core departments and job descriptions has enabled us to become a more dynamic, forward-thinking organization."
Alicia Levi
President & CEO, Reading is Fundamental
Pinnacle has worked with The HR Team for a few years now, and they have always gone well beyond the normal customer/vendor relationship. They have become a working partner with us- always prompt in their responses and knowledgeable about HR law and compliance. When we need an immediate response to an issue, they will go out of their way to contact us back immediately to resolve our issue. We appreciate their commitment and look forward to this partnership for many years.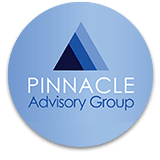 Dwight Mikulis & Karen Kellner
Pinnacle Advisory Group
"The HR Team has provided us guidance and a roadmap to help us move from a service-based company to a technology company. This transition has increased our company's value, making us more competitive in the marketplace. We look to Kate as our trusted advisor. She has helped us better inspire our people by putting systems in place for giveback and recognition programs, annual reviews and for obtaining employee feedback that have all paid off in dividends."
Jennifer Bisceglie
President & CEO, Interos
"We hired first employee in 2015. From there we grew quickly and needed a cost-effective and scalable solution that could primarily help us with recruitment, onboarding and general HR. I like how The HR Team is flexible and outsourced. They understand my business and they help with employee relations in a fair and equitable way. I view them as an extension of my team and I like that I have control over the expenses based on how much work I choose to outsource to them. I also appreciate the fact that when the first consultant The HR Team sent to us wasn't the right fit, I spoke to Eileen about it and she took the feedback and set us up with a new consultant that has been with us for over 2 years (and counting!)"
Brett Snyder
CEO & Founder, Knucklepuck
https://www.knucklepuckmedia.com
We found the HR Team several years ago and they have proven to be one of our best "hires" since starting Behavioral Framework. They've guided us through both the operational and strategic aspects of growing from 17 employees to 250+. They take the time to understand our company and our unique way of operating. This allows them to make individualized recommendations that fit both the law/regulations and our internal goals and culture. It's never a cookie-cutter solution to a unique problem. I'd highly recommend them.
Behavioral Framework
Kyle West, Chief Executive Officer